We know that waste is costing the industry billions every year, with that in mind surely we would be better at tracking our waste performance? Most companies have commitments to divert 95 -98% of their waste from landfill, most companies report that they do… then why are landfills spilling out and more waste is being shipped overseas or fly tipped than ever?)
Getting a better grip on the management and performance our waste and adopting a circular economy is an opportunity being missed by most construction companies. It's not a simple transition, which is why it has been put in the "too hard basket" for too long.
It needs some serious behavioural change and a shift to seeing waste as a valuable resource, not a waste product. We need to shift the mindset from seeing waste as by-product of construction to a resource that can remain in use. The waste we produce presents a large opportunity to save both cost and carbon through decreasing virgin material use, transport emissions and landfills.
However, to accomplish all these great things we need to have a handle on our data, namely the tracking and measurement of waste which will, in turn, give us the true value of waste.
I wrote in a previous blog, in response to the recently published "Routemap to Zero Avoidable Waste in Construction" (a terrific and useful document) about the true cost of waste, one of the guidance themes was around "better measurement and better management", something the industry has struggled with for a long time, yet without we stand very little chance of tackling this growing problem.
When we can quantify what waste is costing us, we can then engage senior leadership teams to drive change that will not only better the environment but also increase profitability and competitive edge.
So… how do we achieve this?
Firstly, we must be prepared to admit that our waste tracking and performance is less than acceptable, no shaming, no finger-pointing just agree that as an industry we can do a whole lot more. With the climate crisis and commitments to reach net zero, we need to work together and collaborate to solve this, learning from each other and benchmarking the data sets we have.
In any performance management we firstly need a baseline to track against, for most construction companies this data is available, perhaps not in a user-friendly format (NOT folders of waste transfer notes or some huge spreadsheet saved on a hard drive somewhere…), however at least the data is there. So, part one is to get this data in a usable/ visual format, Power BI or similar visualisation and business intelligence tools can be a really powerful way to do this. They take a boring data set and bring it to life, allowing you to manipulate time, location, and view key information such as EWC codes, tonnage/ volume, and even map out the carbon transport emissions of your waste movements.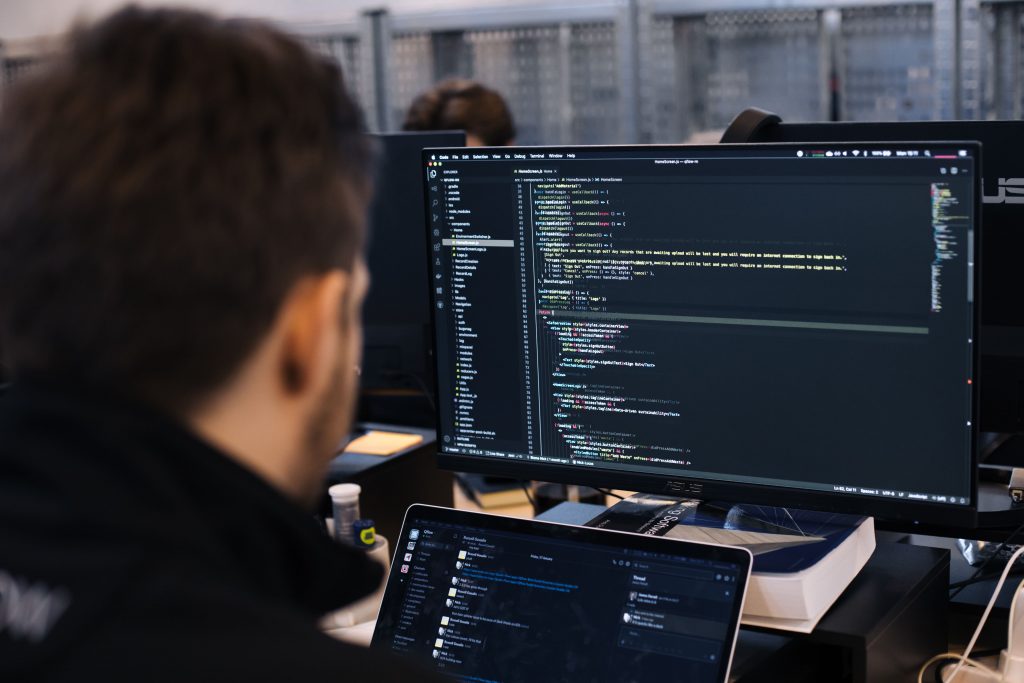 At Qflow we believe data is key, it's the foundation for understanding what types of projects or points in the program are most likely to generate larger amounts of waste, the impact of planning early enough to allow for an appropriate amount of space to store and sort waste. These might seem like obvious points however without the data to back up the assumptions it's very difficult to emphasise their importance. The lack of consistent data in these areas has led us to work with a wide array of industry partners, including T1 & T2 contractors, developers, consultants, and regulators on the Data Deep Dive exploratory research project. As part of the project we set out to interrogate as much historic waste and materials data from a wide array of projects by analysing the data and looking to answer a range of specific questions such as; where the biggest risks sit within programme on carbon, material and waste compliance, are the reported diversion from landfill rates concurrent with what the regulator is reporting, to name a few. We hope the project will provide some trends and opportunities that can be shared with the industry to better understand the impact of various processes on waste.
Although some of these questions seem straight forward most of the industry would struggle to answer these and we believe that the insights from this work could have a significant impact on identifying where changes can be made to reduce waste, material use, and carbon and therefore help the industry align with Net Zero commitments. There are likely many opportunities being overlooked simply because we don't have data in a consistent and accessible format allowing us to analyse and make improvements.
3 Takeaways
Baselines are crucial and they need to be shared transparently, if we keep burying our heads in the sand nothing will change
Getting waste DoC wrong can cost a lot of money, and have huge reputational and legal risk, through tracking and understanding where your waste is ending up it also provides opportunities to drive down carbon and cost whilst remaining complaint
We need to collaborate and work together to hold the supply chain to account and drive performance. It is no longer acceptable for waste contractors to be reliant on paper, handwritten tickets, time to get digital, and provide waste data as it happens rather than a month or more in areas.
If any of the above thoughts and ideas resonate with you (or you disagree) and you would like to share ideas on tackling this problem, please get in touch. If you would like to understand more about the Qflow solution and how it supports, you or your organisation to track waste performance I would be happy to explain in more detail.